Exclamation: Tumblr. + Yahoo! = !! →
yahoo: I'm delighted to announce that we've reached an agreement to acquire Tumblr! We promise not to screw it up. Tumblr is incredibly special and has a great thing going. We will operate Tumblr independently. David Karp will remain CEO. The product roadmap, their team, their wit and… This is big. 
3 tags
A record to love
Le Indie Tech
Either Phoenix are incredibly contrarian or I may have discovered Tech Company Indie, either way, it's in this review I did for the Quietus last week.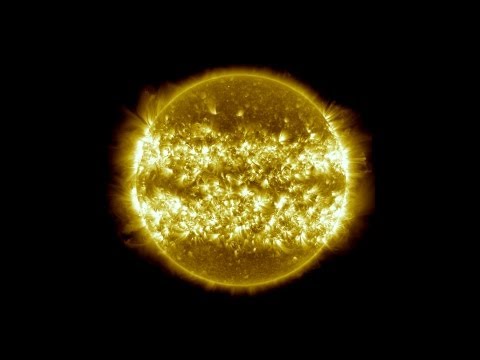 Drowned in Soundcloud: Music Fans: A minute of... →
seaninsound: The very least you can do is reblog this. One of DiS' favourite bands needs your support. It doesn't matter if you're a fan of the band School of Seven Bells (or Benjamin Curtis' previous band Secret Machines) or not. A human being who makes music and has huge medical bills needs our help. So please take a second to read this, and if you can spare the price of a pint or more, it...
5 tags
Shake it like yo mamma →
The always readable Sasha Frere Jones on the Harlem Shake. 
"A line of code can't fix the fact that none of my 150 friends in New York City..."
– Ellis Hamburger on Graph Search: You're not gonna Like it: Facebook's new search struggles with the real world (via thisistheverge) I think graph search has potential to do some great things but this piece certainly highlights an issue about the nature of user behaviour on Facebook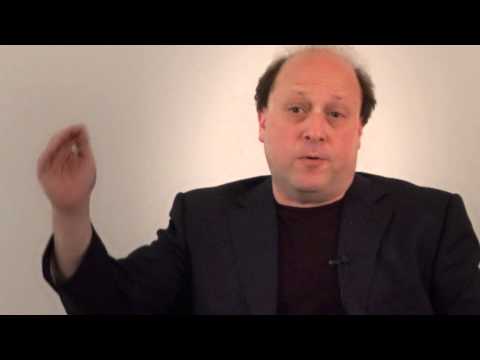 Original Content Marketers?
If you've ever wondered just what Vice's aims are, the fact that they've had an in house advertising/marketing agency arm for years should explain a lot. Read about it here. Thanks to Sean Adams for pointing me to the story. 
8 tags
Eyes, eyes, eyes or Twitter, Facebook and Buzzfeed...
I keep meaning to post this. So, here are my year end thoughts for the Quietus on Twitter, Facebook, Buzzfeed and why quality may finally have a chance to shine at scale online Check it here. 
5 tags
4 tags
Heard it through the Snapesvine: Speaking of which →
laurasnapes: If guitar music is supposedly coming back in 2013, then cool, and let's all make a pact to allow a broader definition of the term, to include: women modified guitars non-white boys non-skinny boys perhaps the first, fifth, twelfth, or penultimate gang in town rather than the last musicians… A (great) manifesto is born! 
5 tags
Welcome to the Lack of Ideas age
The Onion have beautifully skewered Social Media Experts in their latest Ted Talk Spoof 
8 tags
The facebook fallacy
There's been a lot of misinformation about facebook of late being spread among a number of musicians, their managers, marketers and various bloggers. A lot of this stems from a misunderstanding of the platform coupled with the arrival of promoted posts last year. Many people now believe facebook are asking them to pay in order for all their pages fans to see their posts where once they could do...
1 tag
12 tags
The Weekly Ketch-up
I've come across a few noteworthy articles this week. As it's the weekend, I figure it's the time to share them all in one easy to find and reference place. So…  Behold the Great Embeddening  Buzzfeed may long be a place for memes but its tech coverage is increasingly top-notch (and free of the back-slapping, PR machine sourced content often found in more Silicon Valley...
6 tags
On life...not lifestyle
This is an excellent piece by LA writer Maria Bustillos on Lester Bangs and the impact he had on her reading. It's a wonderfully passionate ode to the gifted critic but at its heart lies a firm reminder that truly great music criticism is about life and not lifestyle. It's a lesson and primer that many contemporary critics - and bloggers - should take note of when producing what so...
A Critic's Case for Critics Who Are Actually... →
laurasnapes: In case you've not seen enough reblogged excerpts of this great New York Times piece by Dwight Garner: The sad truth about the book world is that it doesn't need more yes-saying novelists and certainly no more yes-saying critics. We are drowning in them. What we need more of, now that newspaper book sections are shrinking and vanishing like glaciers, are excellent and authoritative...
5 tags
Not just a river in Egypt
This post by Forbes CPO Lewis Dvorkin is essentially a victory lap for their digital strategy but the section where he names quality, quantity and variety as the key to digital success in the social era certainly rings true. 
Ten Ways To Master The Many Faces Of Nicki Minaj
capitalfm: To learn how to gurn like Nicki and LOADS more funny faces, check this out: http://bit.ly/OXPZMk Like you haven't practiced this in the mirror when no one's looking… 
5 tags
Pussy Riots of Yesteryear
Classic FM have run a great gallery on Classic FM featuring the classical music Pussy Riots of the past (fairly sure we haven't mentioned this one on-air for obvious reasons). You can check it out over here 
4 tags
5 tags
Blue Lines Revisited: "Trolls" →
tomewing: The word "troll" - in an internet context - was never specific. Everyone thought they knew one when they saw one, but nobody exactly agreed what it meant and certainly not who they were. In fact that was part of the point of trolling - there was a particular sweet spot of effectiveness where one… The excellent Tom Ewing on the nuances and risk of abusing the word...
3 tags
Embrace the chaos →
Tumblr continue to commit themselves to creative chaos. This is a good thing. 
2 tags
5 tags
Ocean Tennis →
The moment I made the connection between Andy Murray and Frank Ocean - aka my review of Frank Ocean's brilliant new album. (click on the title for the link)
Humans Create a Temperature 250,000 Times Hotter... →
And for your random fact of the day. 
"In all honesty a faintly entertaining 1/10 thumping has given the Rev a lot more..."
– Nice response to the furor surrounding a well written review. This is what music journalism should be doing in the dot era…  Hayden Woolley (via seaninsound)
4 tags
Social Media Cheat Sheet →
A handy round-up of social media best practice by Antony De Rosa - Reuters Social Media Editor soupsoup: I started a public document on Google which I shared hoping people would add their own tips about best practices for Social Media when it comes to news gathering and distributing news. I decided to post it here as well in its current form. If you'd like to add your own tips, click the link...